News & Events
Newly ordained Deacon Patrick Tukidia, ss.cc.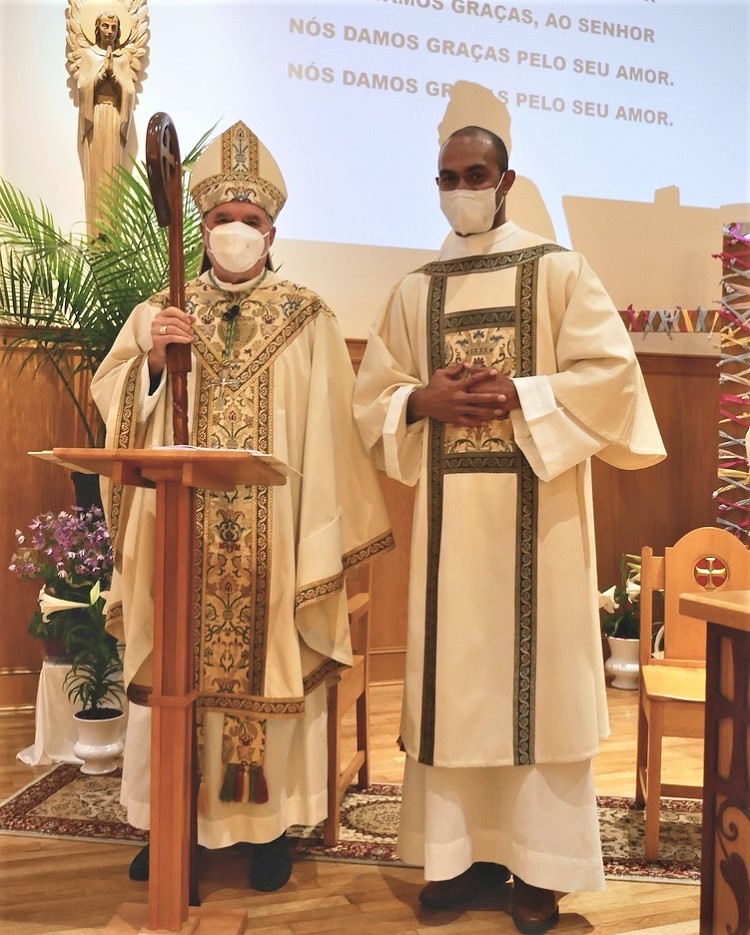 Bishop of Fall River, Most Rev. Edgar da Cunha and Deacon Patrick Tukidia, ss.cc.
On April 21, 2022, Fijian native Brother Patrick Joseph, ss.cc., was ordained a deacon at Our Lady of Assumption Church, New Bedford, Massachusetts, by Most Reverend Edgar M. da Cunha, S.D.V., D.D., Bishop of the Diocese of Fall River. Deacon Patrick will continue his pastoral year in Massachusetts in preparation for the priesthood. This ordination to the Diaconate is the first Fijian-native SSCC diaconate ordination in the congregation's history.
Patrick, the people of God, await you to proclaim God's Word, preach, and preside at the sacraments of baptism and marriage and at the rite of Christian burial. Believe what you read, teach what you believe, and practice what you teach.
See the photo album here:
Diaconate Ordination Br Patrick Tukidia
Back