News & Events
Congratulations on your ordination Fr. Semisi Pulotu, ss.cc.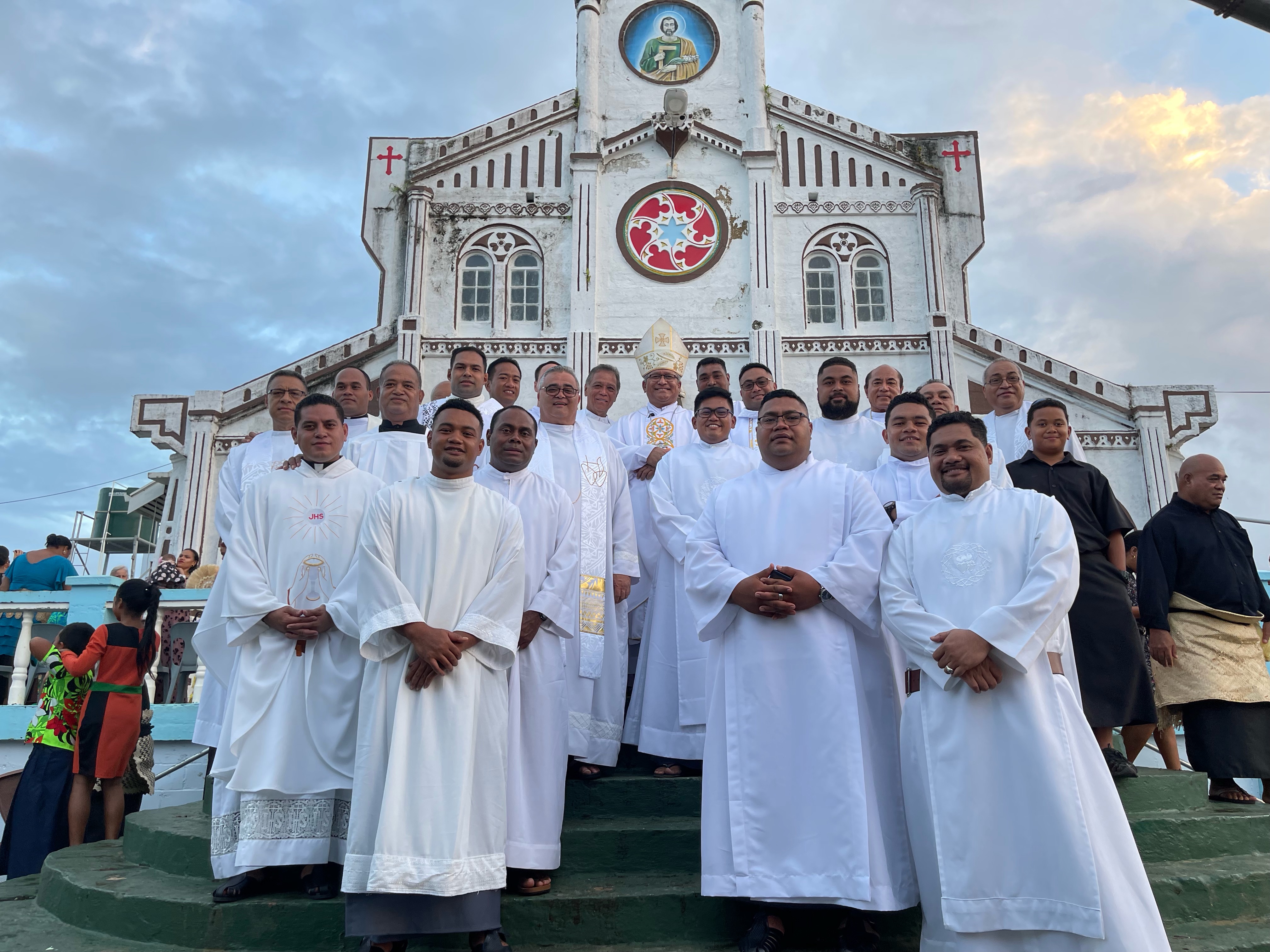 Concelebrants and brothers at the ordination
Congratulations to Fr. Semisi Tupou Fakatouola Sanalio Pulotu, SS.CC. who was ordained a priest on Thursday, December 15 at 5PM (Tonga Time). The ordination took place at Saint Joseph the Worker Church in Neiafu, Vava'u Tonga. His Eminance Cardinal Soane Patita Paini Mafi, Bishop of Tonga was the ordaining prelate.
The Very Rev. Lane Akiona, ss.cc. Provincial of the Congregation of the Sacred Hearts United States Province, Rev. Johnathan Hurrell, ss.cc. Superior of the Sacred Hearts Community in Fiji and several other SS.CC. brothers were present at the ordination.
Videos of the ordination are availabe on You Tube:
https://youtu.be/_XYQLCl0OE0
https://youtu.be/mrhP1hi5awU
Photo album
Priesthood Ordination of Fr Semisi Pulotu sscc
Back