News & Events
Who Are My Neighbors?
CITY OF PEACE MINISTRY FOR THE HOUSELESS IN KANEOHE, HI
Rev. Esitio Niuliki, ss.cc.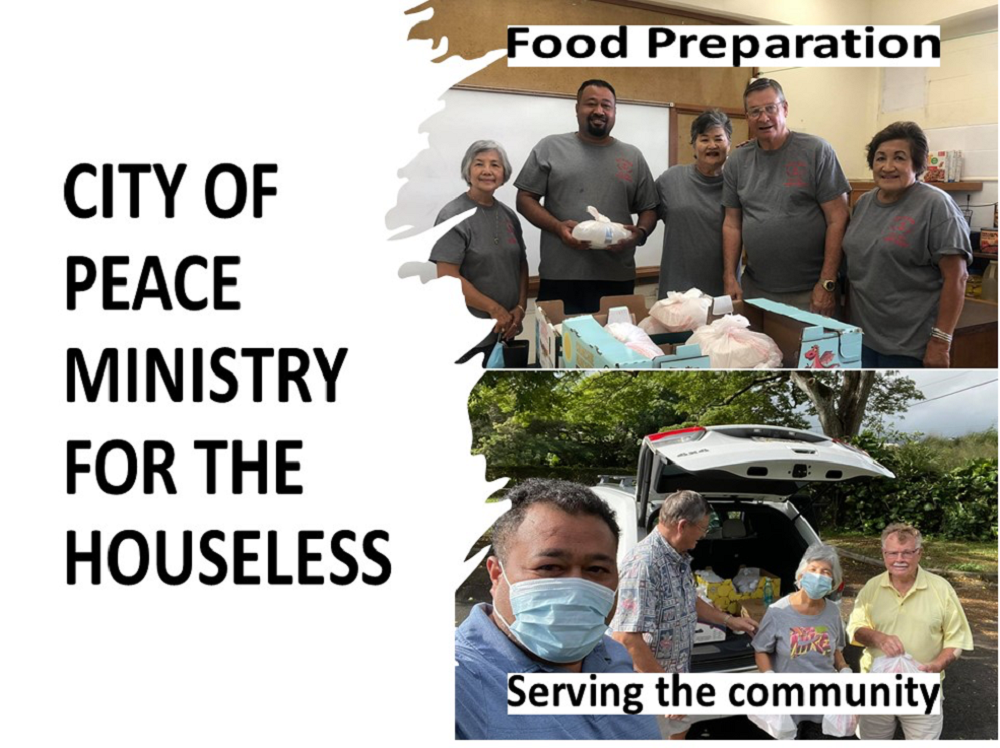 There is a lot of confusion and division in our lives because of our different backgrounds. The value of life is to live joyfully and peacefully in this world. Consequently, we are each called for a difference purpose and for different reason. Today we face a big issue. There are a lot of broken families and many members turn their lives to live in the street. I felt that God provided this people for us to challenge us and help us realize that we are all created in the likeness of God. This is an opportunity to respond to our call as disciples; to reach out these people, to care for them and share our resources with our brothers and sisters on the margins.
I have reflected deeply on this idea over the past two years. Ever since the first COVID lockdown on Oahu, I have been volunteering to work with the homeless every Friday at St Augustine Church in Waikiki. It is a tremendous ministry because it makes my life and my call to religious life meaningful.
After a few months of my volunteering at St Augustine, some members of St Ann Church in Kaneohe followed me into that ministry. In time we began to talk among ourselves. Why can we not start this ministry in our parish? On Thanksgiving Day 2020, we started this ministry with three parishioners and mtself. We only served on Thursdays. Through the generosity of the parishioners, today we are able to serve the houseless on Tuesdays, Thursdays, and Saturdays. Hopefully that there are more people who are willing to support this ministry then we will extend more days.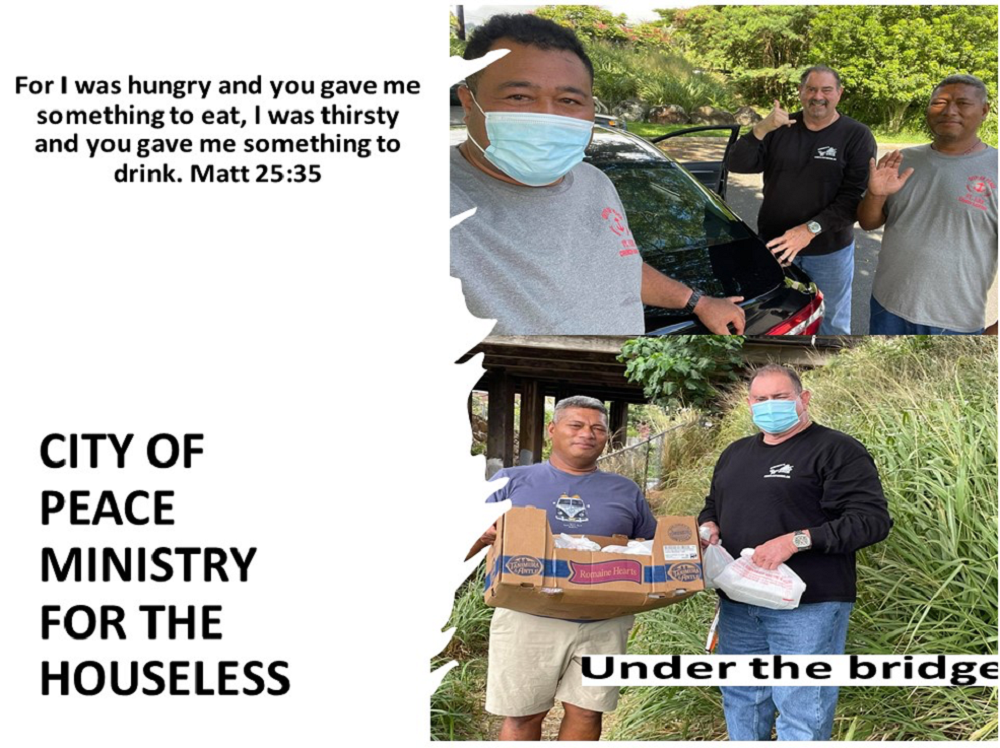 The beauty of this ministry is to reach out people outside on the margins. Jesus reminds us, "No one has greater love than this, to lay down one's life for one's friends." (John 15:13). I believe that the joy of serving our brothers and sisters on the margins reflects so much of what life should be in our world today. "If nobody cares life is so lonely and if nobody shares life is so empty''. I am grateful for the generosity of the people who give of their time, treasure, and gifts, helping us to fulfill the kingdom of God in this world. We have chosen our motto: "Well done, my good and faithful servant." (Mt 25:21)
Thus, caring and sharing are the most important gifts for us to give so that they feel they belong to our family. Being a volunteer in this ministry, give us hope and shows that God provides all that we need to help those who are in need. We are grateful for people of St. Ann St parish who offered their gifts, their time, and their treasure to fulfill the will of God in our area.
Back