News & Events
It's a wrap!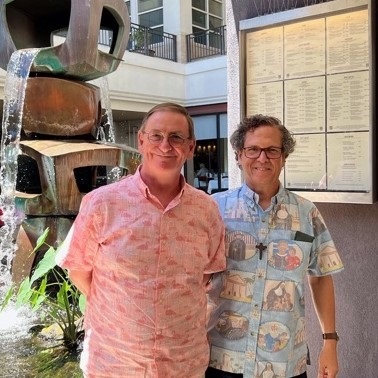 On Friday, August 11, 2023, Superior General, Fr. Alberto Toutin, ss.cc. and Vicar General, Fr. Derek Laverty,ss.cc completed their canonical visit of the U.S. Province of the Congregation of the Sacred Hearts. The visit had began on Tuesday, 27th June in HarlingenTexas from there the visitors continued on to Massachusetts, California, Fiji, Tonga and French Polynesia.

The final leg of the visit began with their arrival in Honolulu on August 5 and a visit with the Brothers of St. Patrick Church and Monastery on August 6. On August 7 they flew over Molokai to visit the two brothers there in Kalaupapa and Kaunakakai.

August 8 brought them back to Honolulu with visits to Our Lady of Good Counsel in Pearl City and St. Augustine by the Sea in Waikiki. August 9th they visited the two communities in Kaneohe, Sacred Hearts Center (Bethany) and St. Ann.

A final assembly was held on August 10, with the General's report to the community and an opportunity to comment and ask questions. The visit wrapped up on August 11 in a meeting with the Provincial Government. Then the visitors and the government had lunch with Bishop Lary Silva, Bishop of the Diocesee of Honolulu and in the evening a community social at St. Patrick Monastery.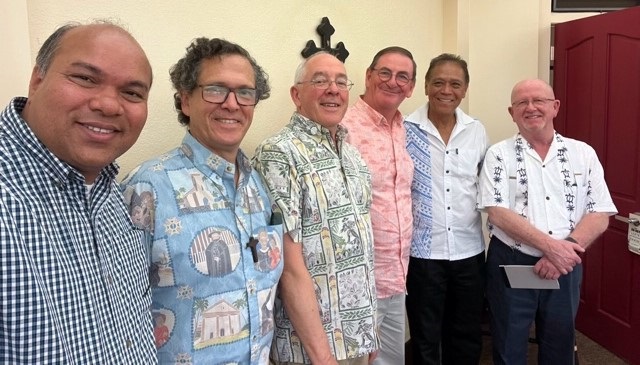 On the final weekend of their stay in Honolulu, the visitors were able to have lunch with our SS.CC. sisters and celebrate various masses in the parishes of Our Lady of Good Council, St. Ann, St. Augustine and St. Patrick.
Back