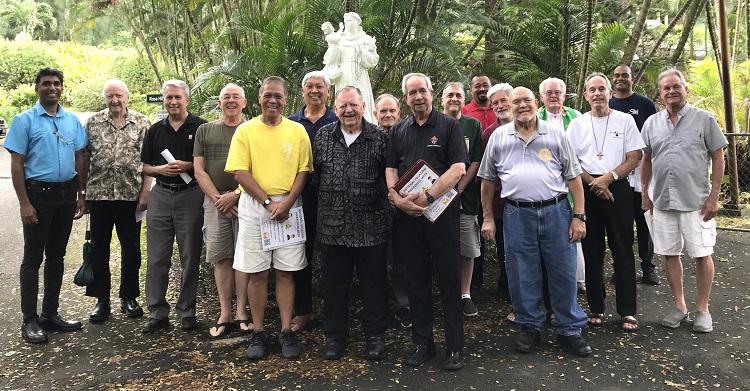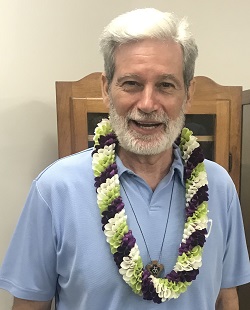 "I invite you to listen and change..."
These were words of introduction to the annual SS.CC retreat for the brothers in Hawaii. From Sunday evening, October 23 through Friday morning, October 28, fifteen ss.cc. brothers gathered in retreat at St. Anthony Retreat Center in Kalihi, Honolulu, HI. The retreat was preached by Fr. Felipe Lazcano Hamilton, ss.cc. Brothers Brian Guerrini (California) and Lusius Nimu (Indonesia) joined us on retreat.
Fr. Felipe invited us to listen to God in prayer and in silence and be open to the working of the Holy Spirit a work within us. The rhythm of each day was framed by prayer, morning prayer and adoration, breakfast, a first conference, quiet time, Eucharist and lunch. Lunch was followed by a longer time for quiet reflection, a second conference, small group discussion, evening prayer then gaudeamus and dinner.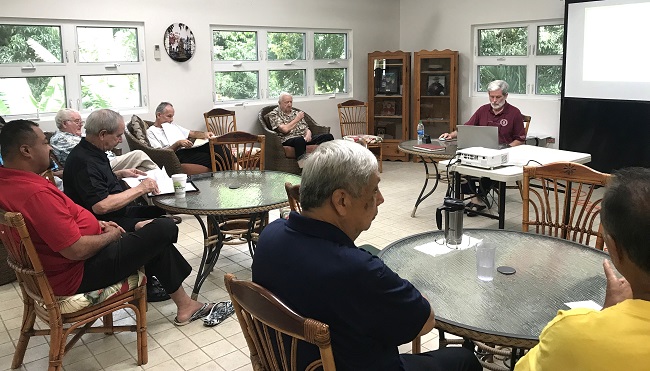 Fr. Felipe's conferences were centered in Sacred Scripture, the SS.CC. Constitutions, the SS. CC. Rule of Life and some writings of the Good Father and Good Mother. At the end of each conference, we were provided with ample references for our prayer and questions for reflection. In the late afternoon we gathered in small groups to share our reflections.
The first movement of the retreat was focused on our personal history of salvation, that is our call to holiness and our call to follow Jesus.
"What have been, or are the difficulties of radically following Jesus?"
Then we were invited to reflect on our own consecration to the Sacred Hearts of Jesus and Mary.
"In my consecration to the SSCC, is my entire life at stake? Or are there areas, zones, that I reserve, that I keep to myself, that I don't hand over to God?"
Fr. Felipe continued with a reflection on the Heart of Mary, the model for our consecration to the heart of Jesus.
"Is my response to the gift of God as that of the Heart of Mary, with receptivity, availability and acceptance of the cross, of the sword?"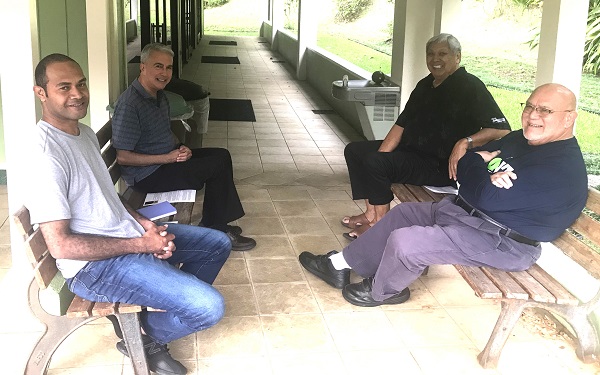 He then presented a reflection on the Heart of Jesus. A heart
"moved with pity"
for sinners and those who suffer. This segued into discussions of sin and suffering.
"How do you usually react to your own sin?" "How do I relate to suffering, of any kind, in myself and in others?"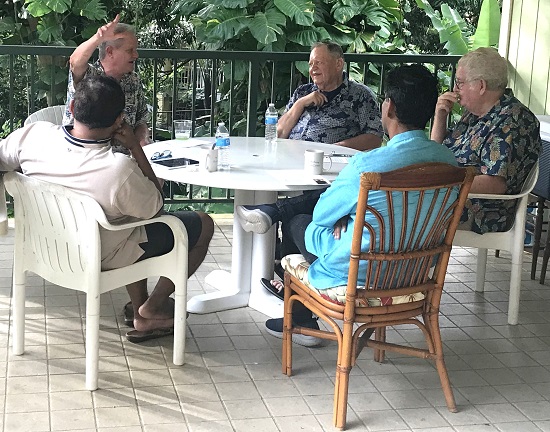 The last day we had conferences on Adoration as a key piece of our spirituality, in both its contemplative and reparative aspects.
"How do you live adoration today?"
And lastly our communion and family spirit.
"How can I increase the quality of my community life on a daily basis?"
Thank you Fr. Felipe for your insights into our SS.CC. Consecration and Charism. Your hard work and wonderful presentations give us much food for our prayer and contemplation. Thank you to all the brothers for their participation and sharing, getting to know each other a little more in depth.