News & Events
Fraternal Visit of the Superior General to Massachusetts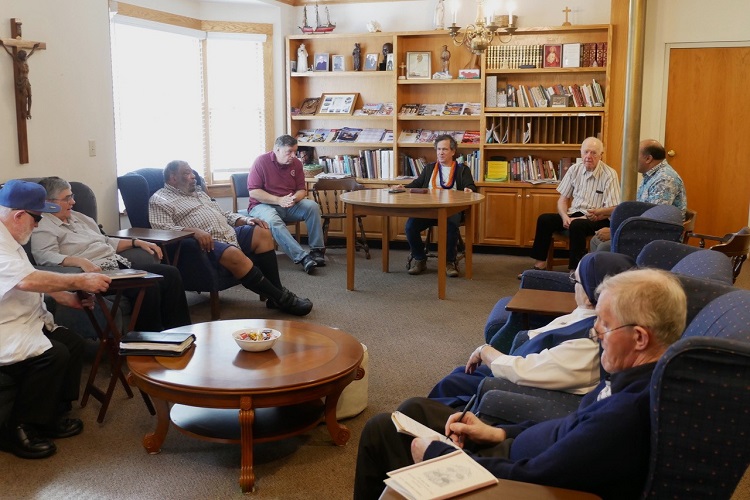 The fraternal visit of the Superior General to Massachusetts began on September 26th and was completed on October 2nd. The visit by Alberto Toutin was a special one because it was the first time Alberto had visited Massachusetts, Fairhaven, and the New Bedford area.
The visit began with a meeting between the community of SSCC brothers and sisters and the Superior General in which they discussed the workings of the Congregation in Rome and the Synod process. Alberto noted that there were a range issues effecting the role of Sacred Hearts internationally and that the number one attraction for the community in vocation and promotion is our very own brother, Saint Damien of Moloka'i. He indicated that he also looks forward to visiting the majestic and historically significant island of Moloka'i during his visit to the US Province.
The meeting was followed by the sharing of food and continued conversations and exchanges as the community and the Superior General got to know each other better. The fraternal visit also provided Alberto with an opportunity to visit the three parishes in Massachusetts and to attend the ordination and first mass for Patrick Tukidia.
Some of the most interesting places Alberto saw during his short visit were Plymouth, home of the Mayflower II, and Plymouth rock, which is thought to be where the first pilgrims landed.
At the conclusion of his fraternal visit Alberto mentioned how much he appreciated seeing the faces of the jubilarians for the time of which he had only communicated in written in the past.
Check out the photos:
Gallery of the General's Visit
Back